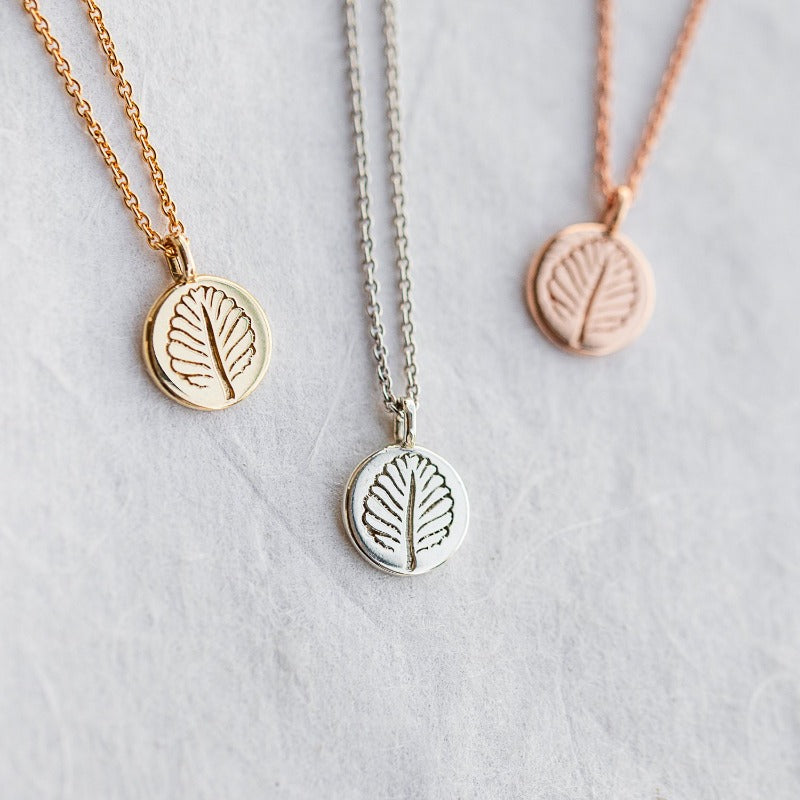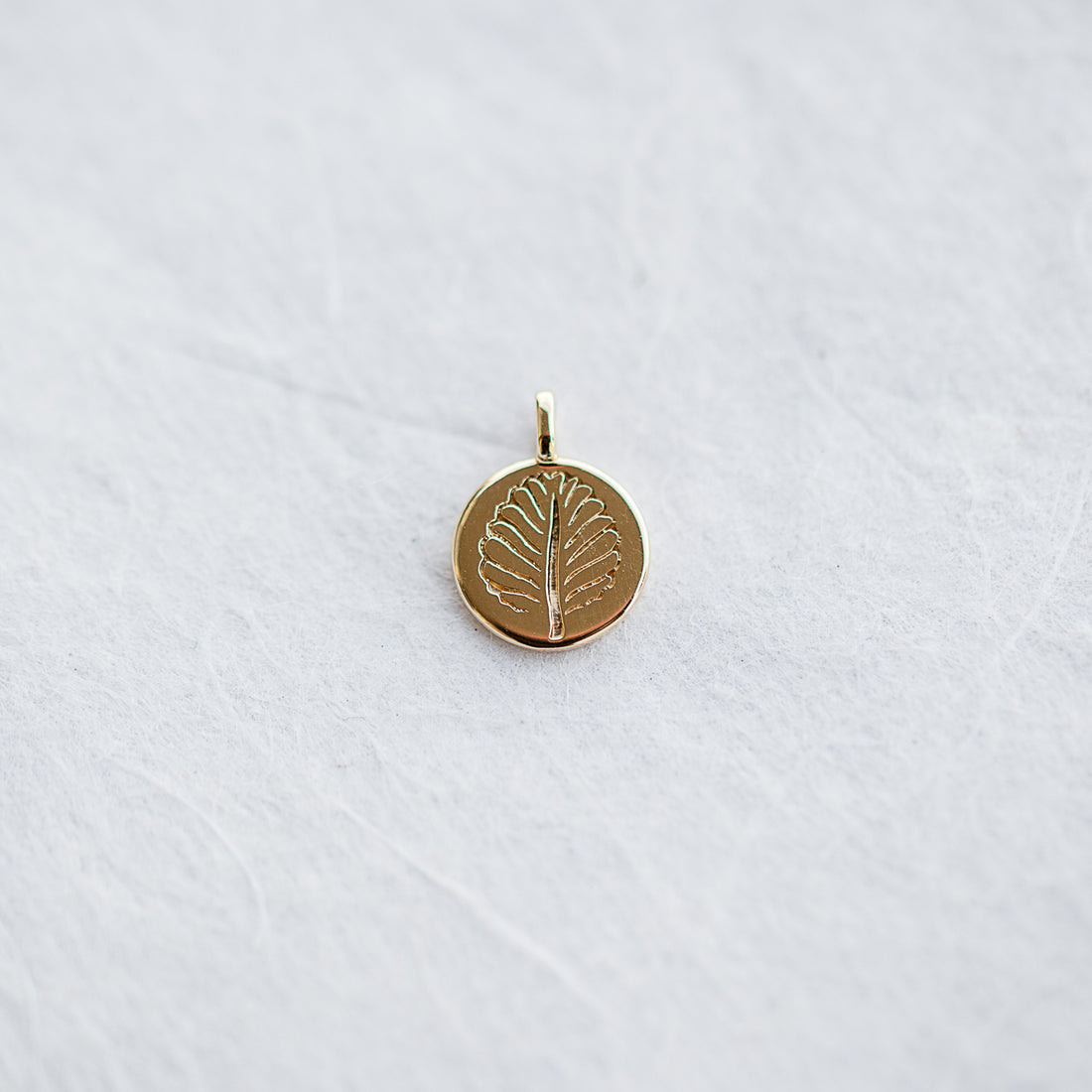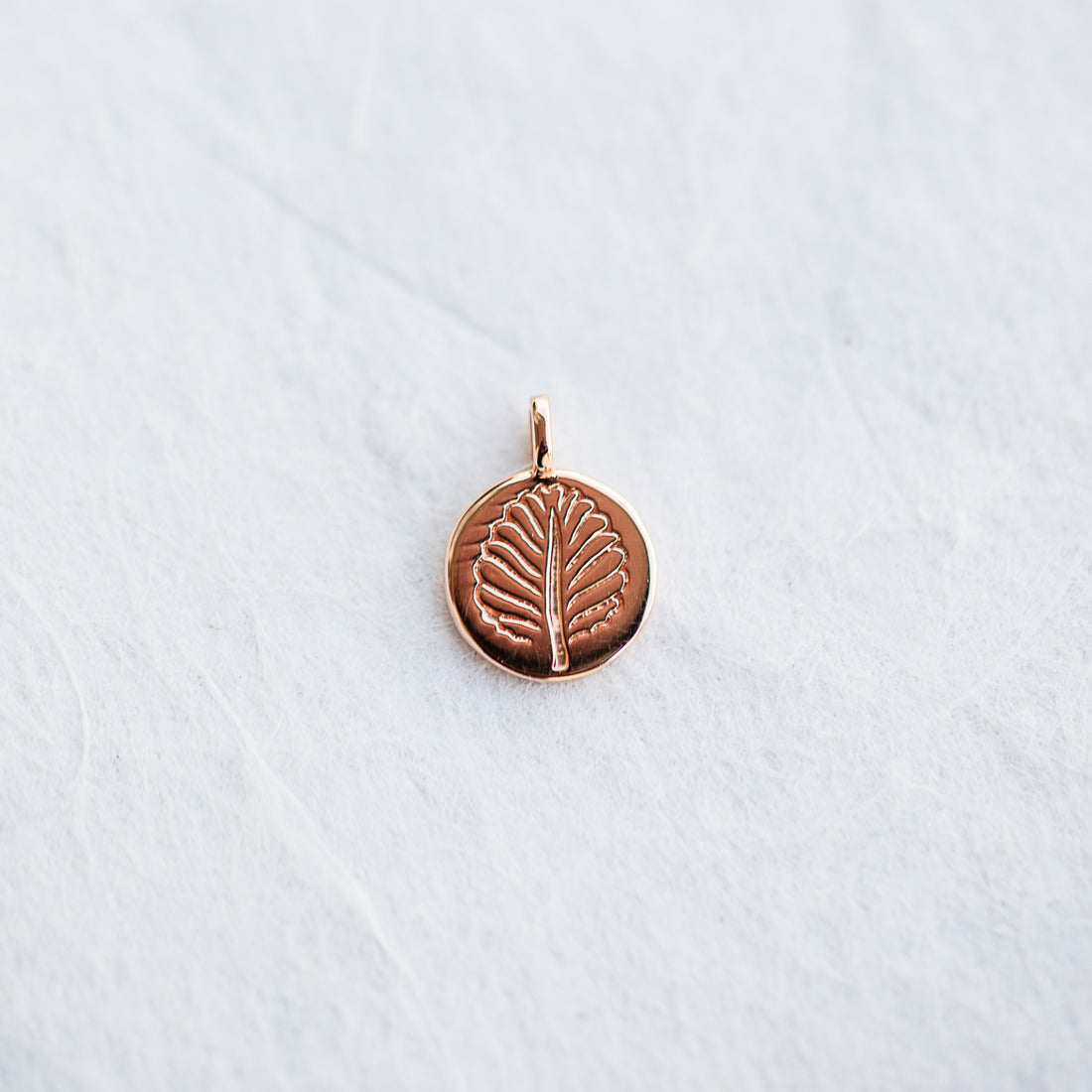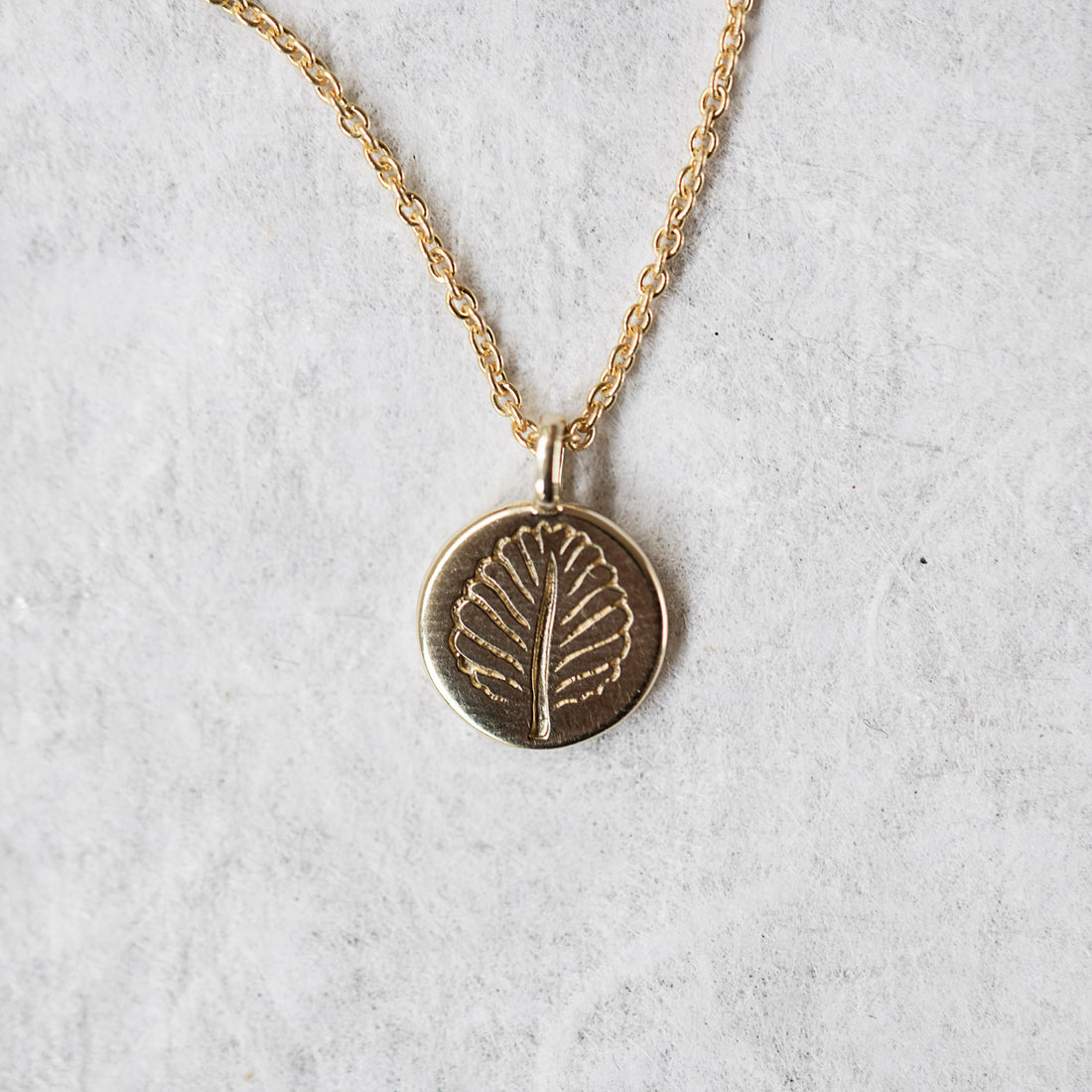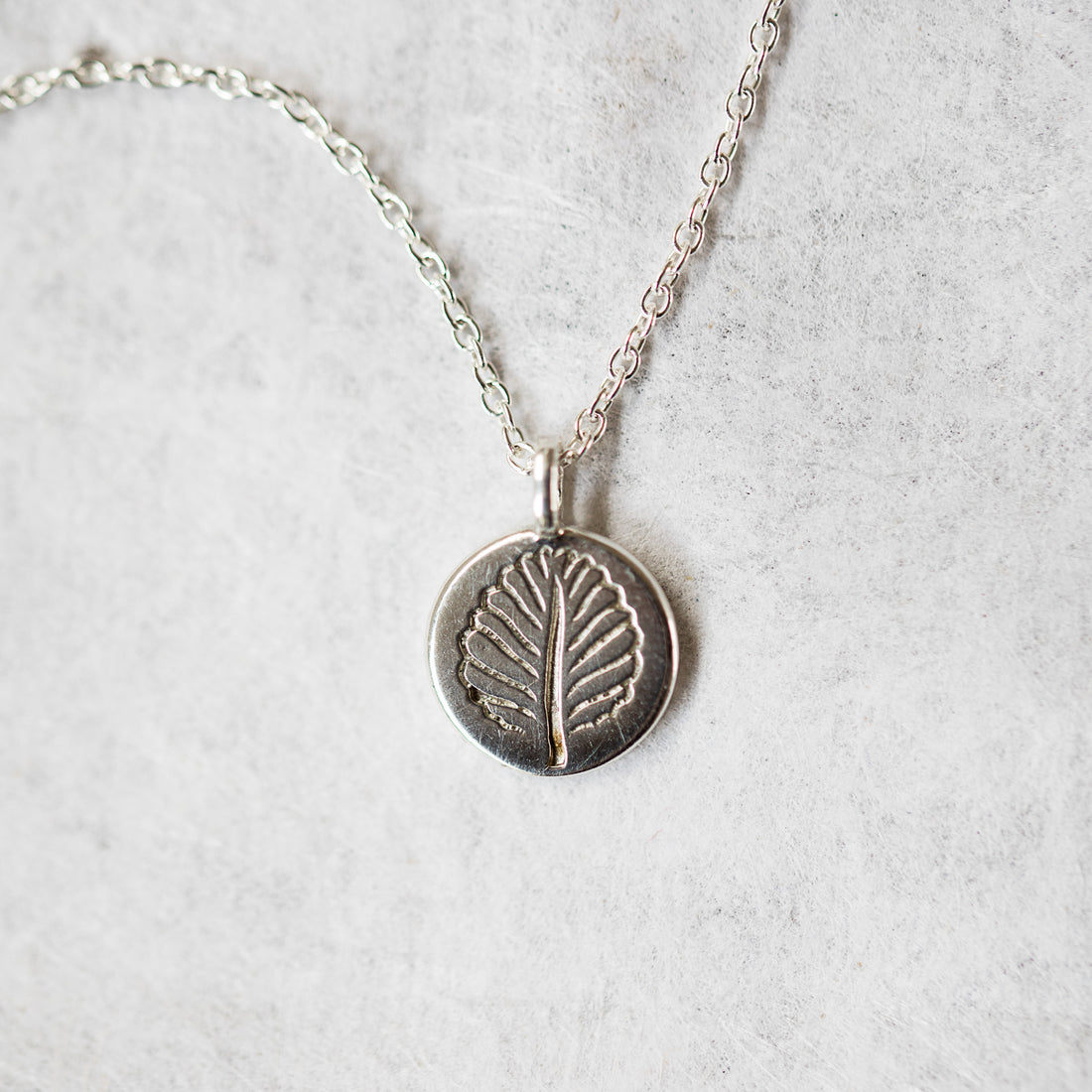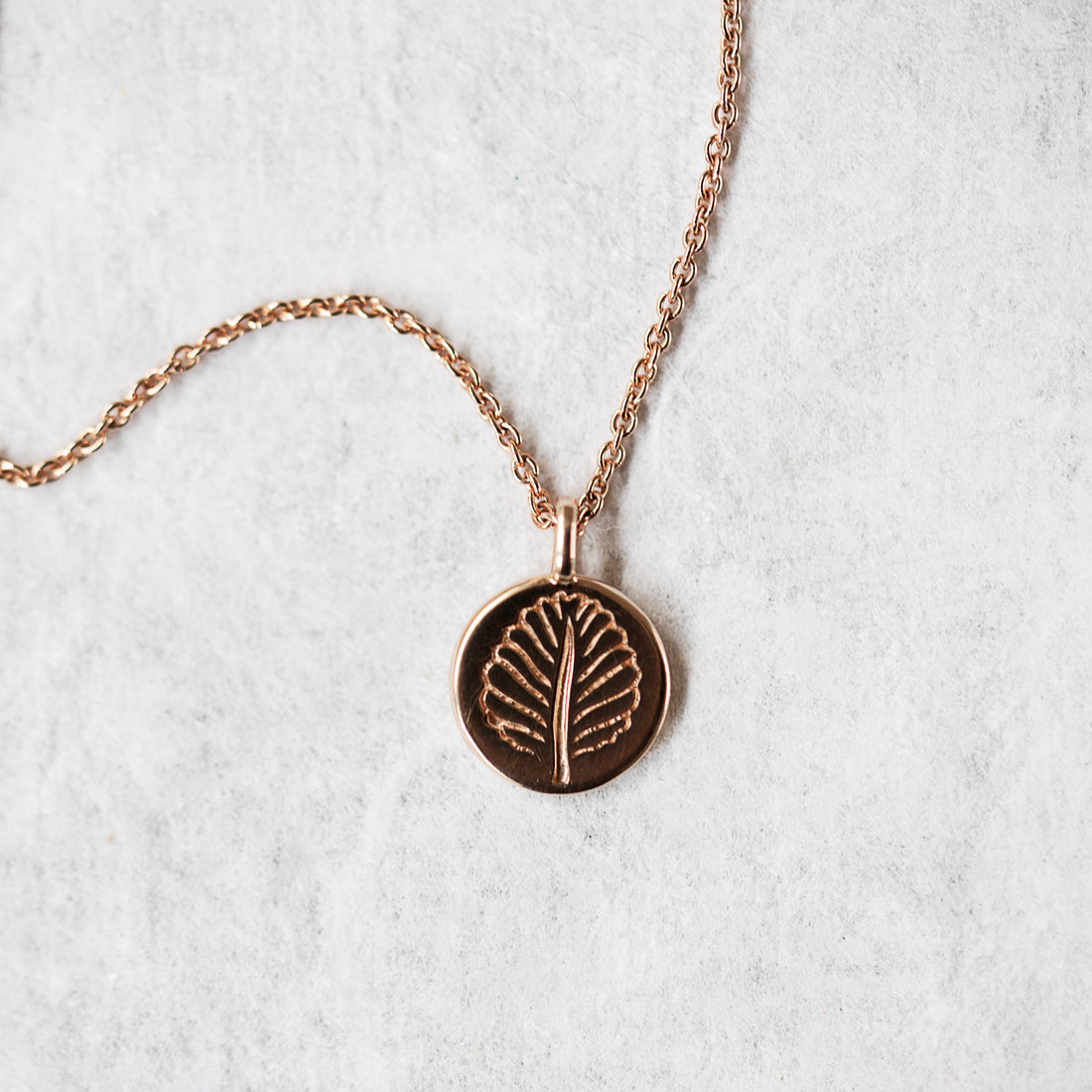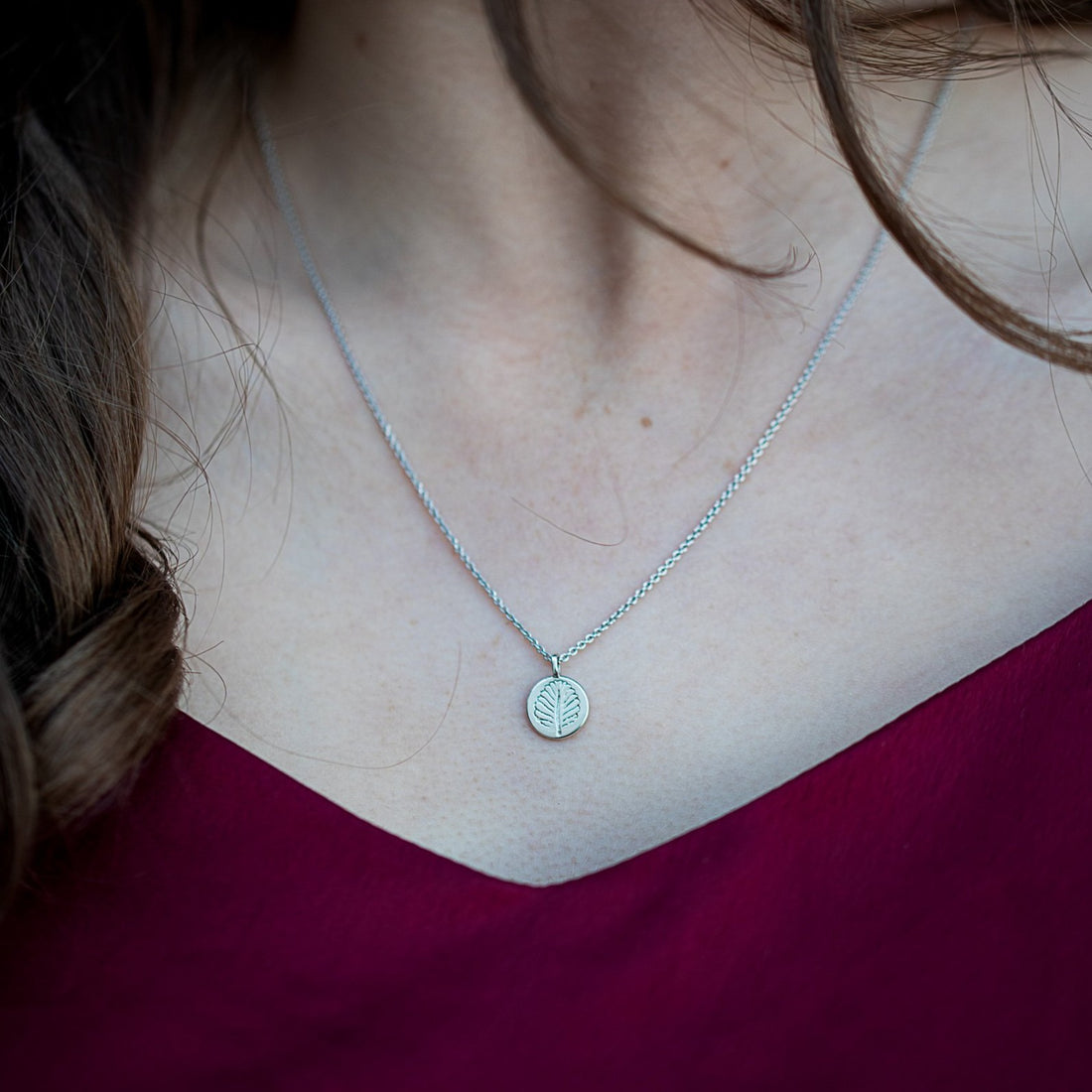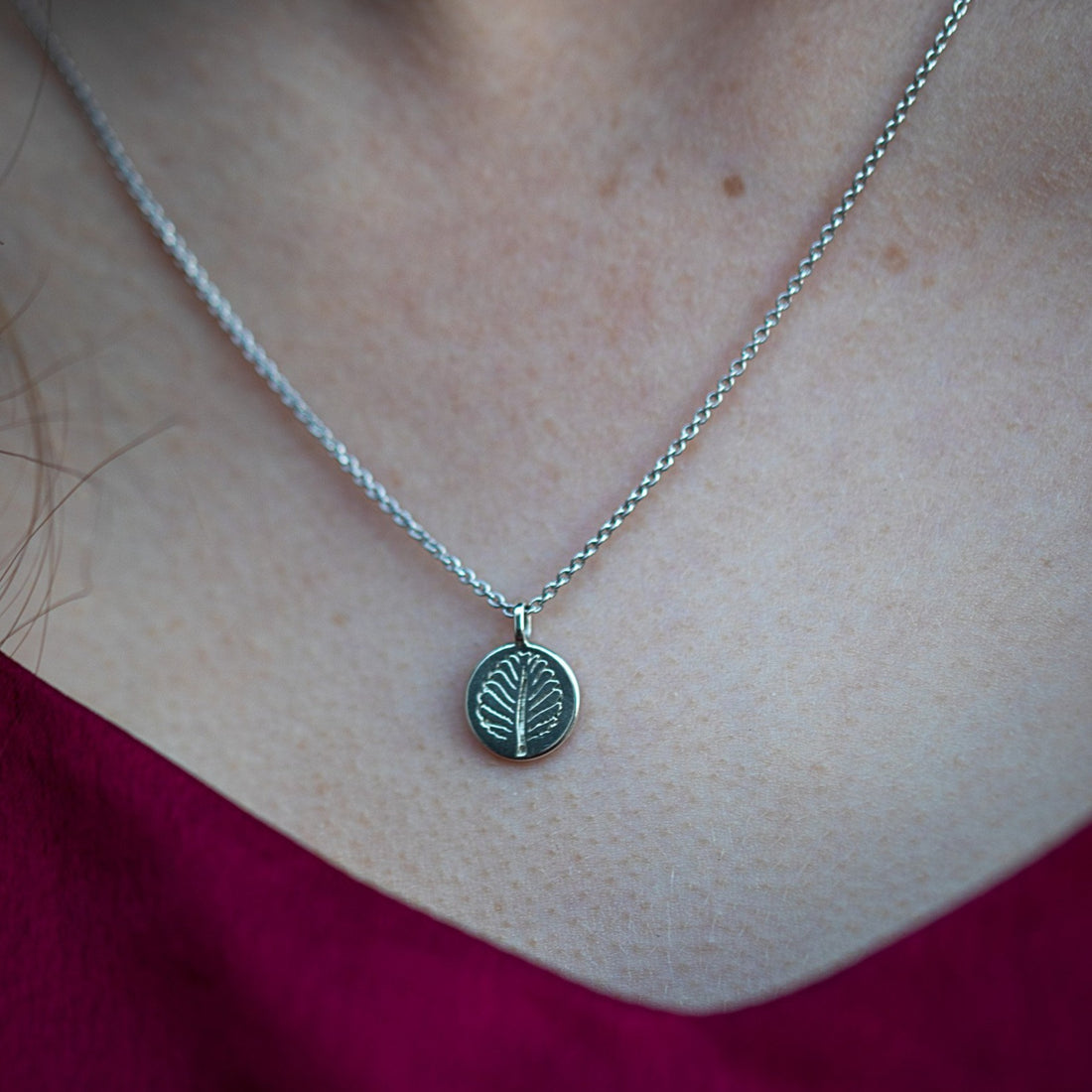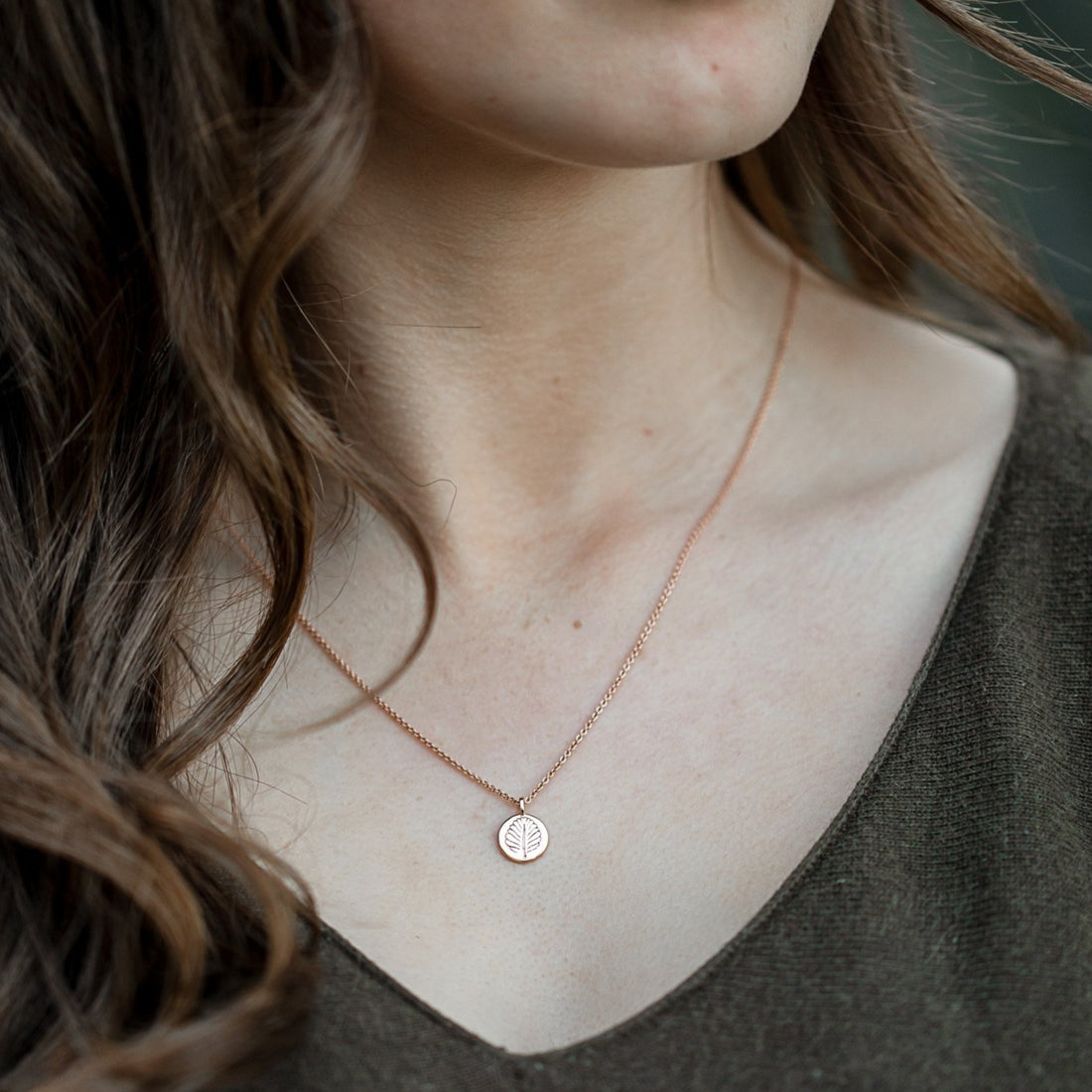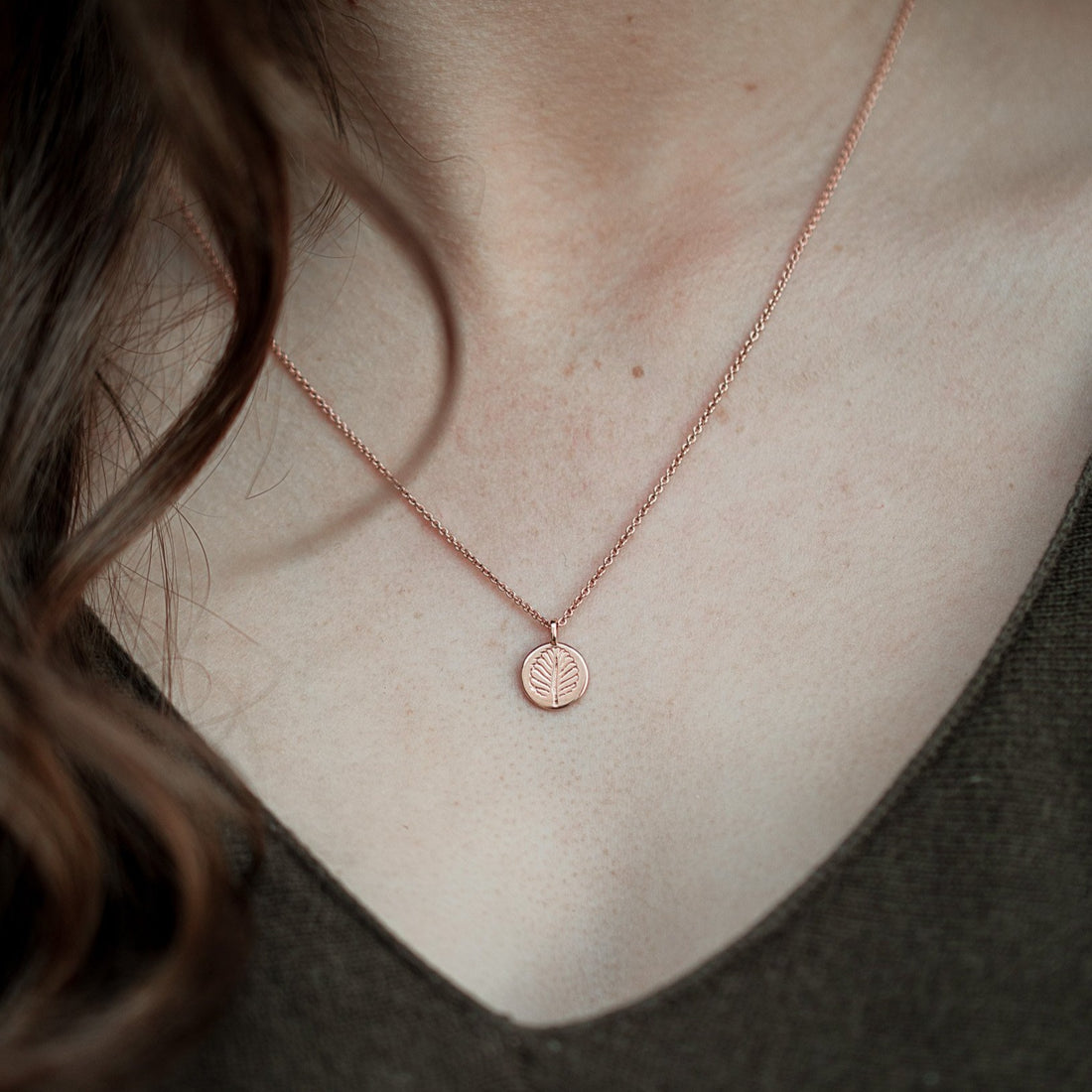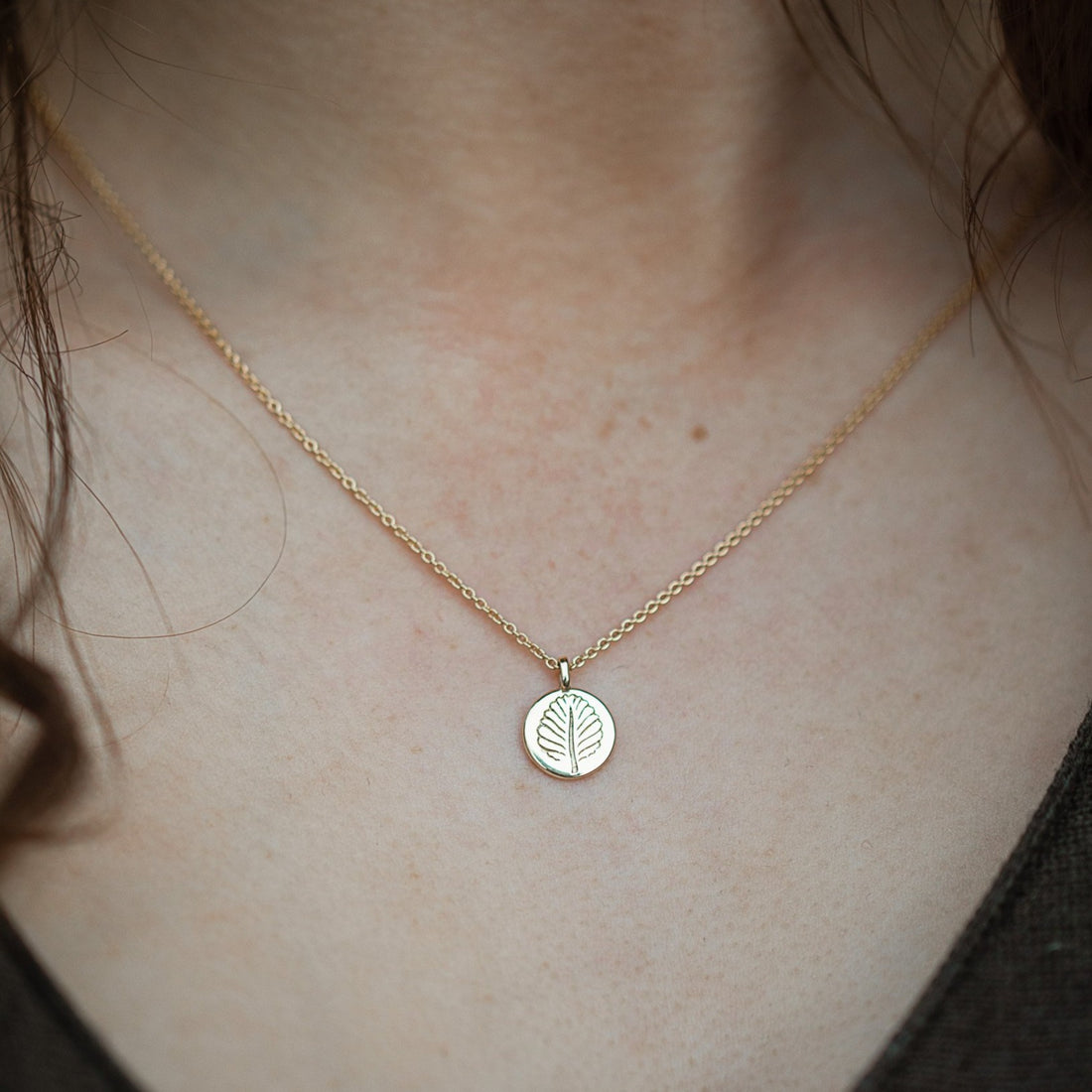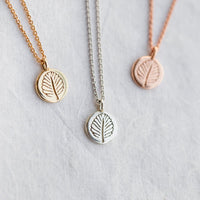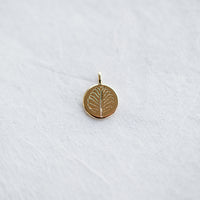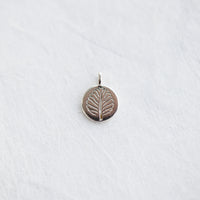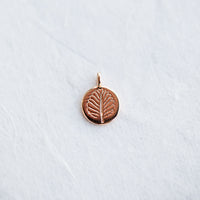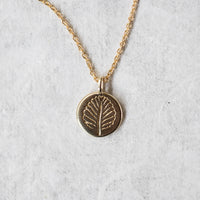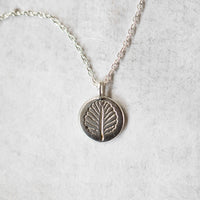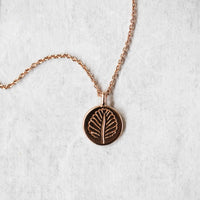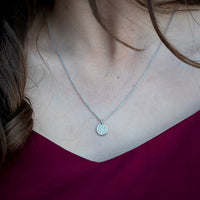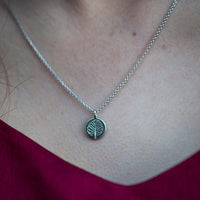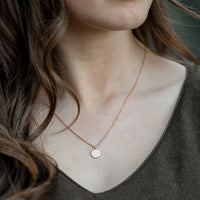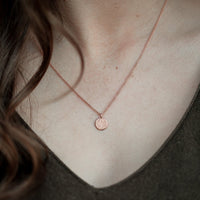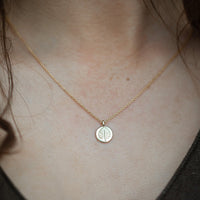 A Symbol of Strength, Regeneration & Growth
The Nothofagus leaf is Australia's only deciduous native tree. It has prevailed from the days of Gondwana and is now only found in a just few select locations around Tasmania.

Crafted from your choice of 9K white, yellow or rose gold, this charm is etched with the Nothofagus leaf as a symbol of regeneration, growth and evolution.
Please note: Unlike the limited edition batch we released last year, this charm does not feature the year 2020 engraved on the reverse side.

Please note: chain is for display purposes only; this is available separately here: Luna Chain (9K).
Charm diameter: 1cm
Charm thickness: 3mm
Loop size: 2.4mm
Gold content: 9 karat
The Luna Chain complements the Furneaux Collection, centred around the 'Killiecrankie Diamond'.
The semi-precious topaz named Killiecrankie Diamond (Tasmanian Topaz) is found in alluvial deposits in river beds and washed up the shores of Killiecrankie Bay, found only in Tasmania. Killiecrankie Bay is situated far-north on Flinders Island, the largest island of the Furneaux Group in the Bass Strait. 
Learn more about the elusive Killiecrankie Diamond here.
Please note: pieces are made specially to order; turnaround time is approx. 2 weeks from placement of your order.
We dispatch any completed orders daily before 4pm with Australia Post Express Post for next day delivery. We offer our clients a premium shipping option, complimentary on all orders, with all pieces covered by insurance so you can be sure your investment is safe.
- Next day delivery for most Australian addresses (AusPost delivery speed info can be found on their website)=
- Carbon neutral parcel delivery
- Tracking included, check status at any time
- Postage insured for up to $5,000
If you're not happy with your purchase, you can return within 30 days to receive a refund. To be eligible for a return, your item must be unused and in the same condition that you received it. It must also be in the original packaging. For rings that may not fit, we also provide your first resize as complementary.

For more information about returns and refunds and cases where a refund may not be eligible, please see our Returns Policy here.
The Story of Nothofagus
Each April, the Tasmanian highlands come alight in a brilliant, colourful display... the leaves of the Nothofagus Gunnii turn from emerald green to tawny russet and vibrant gold, before falling to the ground. 
The Nothofagus Collection pays homage to the majesty and mystique of the Nothofagus Gunnii, Australia's only deciduous tree, found exclusively in the Tasmanian Highlands.
Yes, we make rings in all different sizes, including larger and hard-to-find sizes - because we know we're all made differently. If you don't see your size available when adding a piece to your cart, please get in touch and we can provide a quote.
No. All Tasmania By Claudia pieces are handcrafted in only the most beautiful (and often ethically recycled to reduce impact) solid gold; the Nothofagus collection is crafted in luxurious 18 karat gold and the Furneaux collection in lovely 9 karat gold.
The Luna range is has thicker construction and larger framing - perfect for someone who likes bold, statement jewellery. The Stella range has more petite accents and surrounds - perfect for someone who likes more minimal, subtle beauty in their jewellery.
A 'carat' is a unit of weight used to measure the size of a gemstone such as a diamond. A 'karat' (used typically with 'k' when referring to gold) is a measurement indicating the proportion of gold in an alloy out of 24 parts, so 18K gold is 18/24 parts gold and is considered both beautiful and durable. In short, the higher the number, the more pure and vibrant the gold. The Nothofagus Collection utilises the more pure, luxurious 18 karat gold, while the Furneaux collection is crafted in 9 karat gold.
The 'Killiecrankie Diamond' is a form of brilliant white topaz. It is rare, being only found on Flinders Island, a small island in the Bass Strait which forms part of the Furneaux Group of islands. It is not a real diamond, however the name 'Killiecrankie Diamond' has been used for many years because of its clarity, brilliance and resemblance to diamond, and its origin at Killiecrankie Bay.